Horses for Sale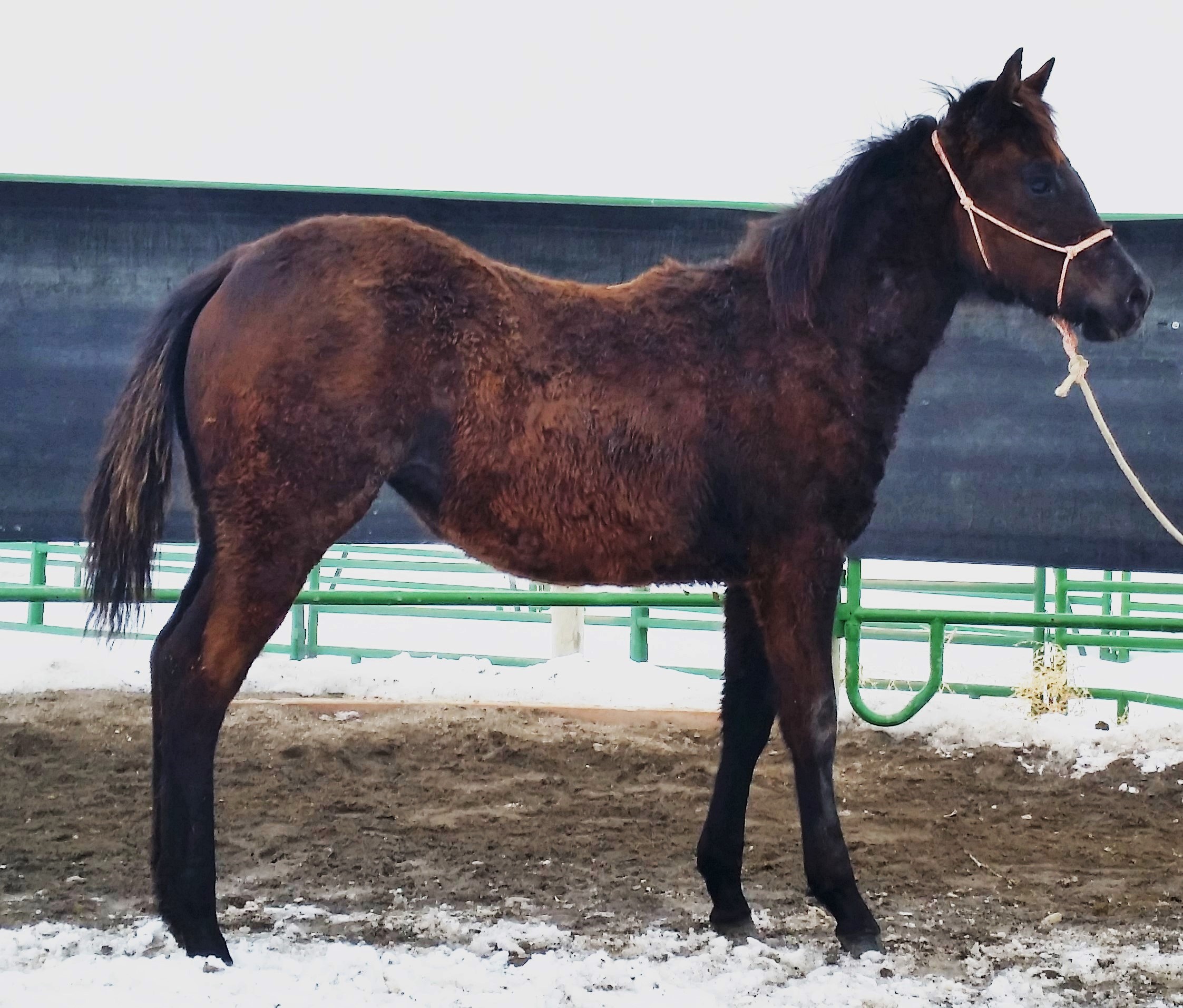 Streakin La Jolla
Mr Jess Perry
Scoopie Fein
Midnight Corona
First Down Dash
Corona Cash
Corona Chick
Smashed and Streakin
Its Royal Time
Royal Time Dancer
Dancing Van Gee
Queen of Smashed
Prince Smashed
Smashed Polecat
Reds Polecat



Minnie Mouse is a black weanling filly. She is super sweet and this awesome
would make a really nice performance horse and asset to your herd. Don't let
her pass you by. She is eligible for the Three Can Tango Futurity Sidepot, MG
Barrel Race Stallion Incentive, VGBRA, Barrel Breeders Incentive and many more
other incentive programs. She has been halter broke, feet trimmed, and wormed.
We have full brother to her that is in the roping arena and showing lots of
talent and Luke started picking bucking horses up on him this summer. This
filly is showing just as much talent and athletic ability. You will fall in love with
this sweet sweet girl.

Sale is Pending



---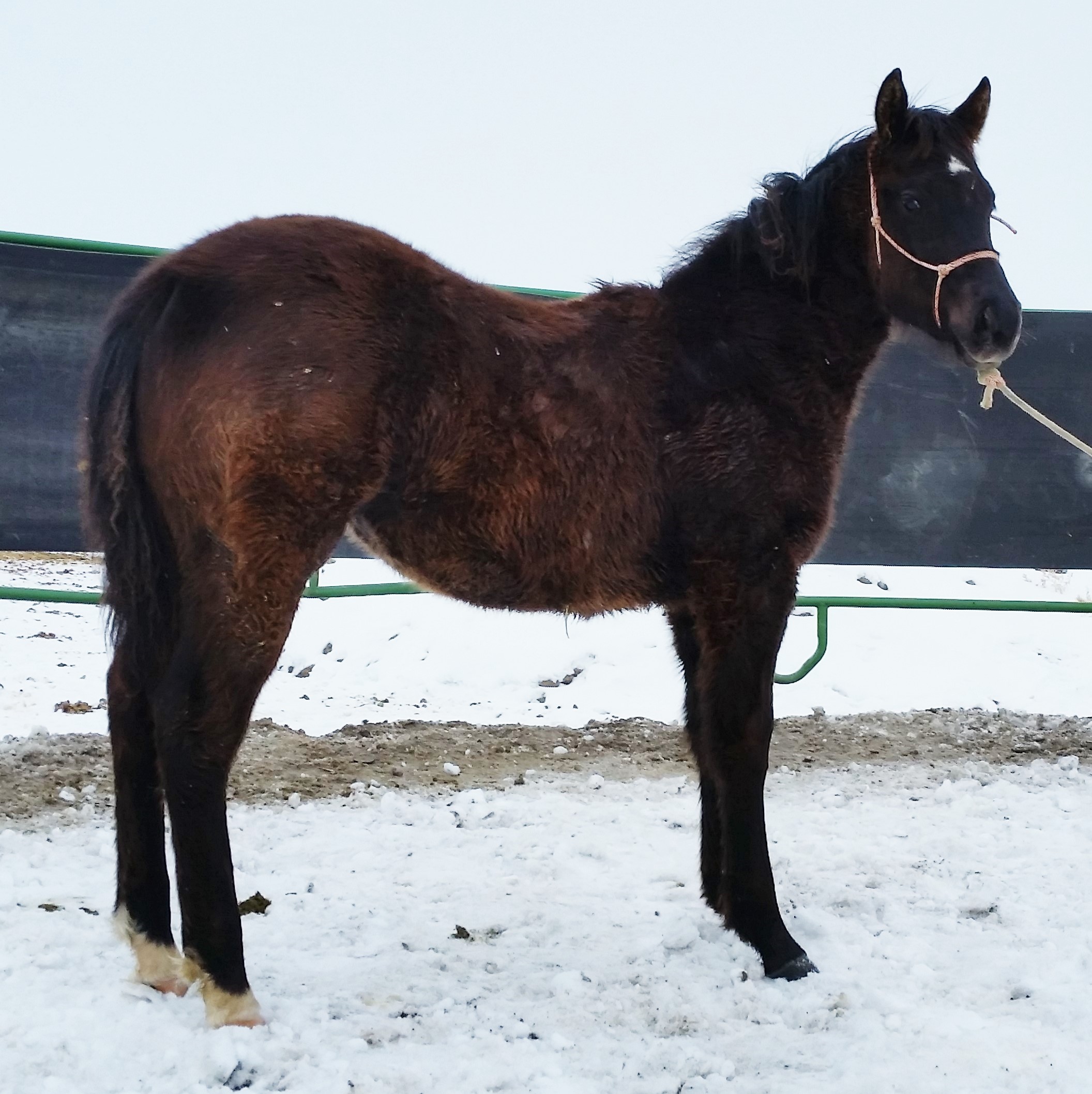 Streakin La Jolla
Mr Jess Perry
Scoopie Fein
Midnight Corona
First Down Dash
Corona Cash
Corona Chick
Pending AQHA
Dash for Cash
Bet the Cash
Take You On
Miss Easily Cashed
Prince Smashed
Wake Up Little Blue
Reds Polecat



Twix is a brown/black weanling stud colt. He is super sweet and this awesome colt
would make a really nice performance horse and asset to your herd. He is the pick
of the crop this year and is a stud prospect. He stands out! Don't let him pass you
by. He is eligible for the Three Can Tango Futurity Sidepot, MG Barrel Race Stallion
Incentive, VGBRA, Barrel Breeders Incentive and many more other incentive programs. He
has been halter broke, feet trimmed, and wormed. Full Brother to him is in steer
wrestling training and showing lots of talent. These colts are super cowy and have
speed. This stud colt is showing just as much talent and athletic ability. You will fall
in love with this sweet sweet guy.






---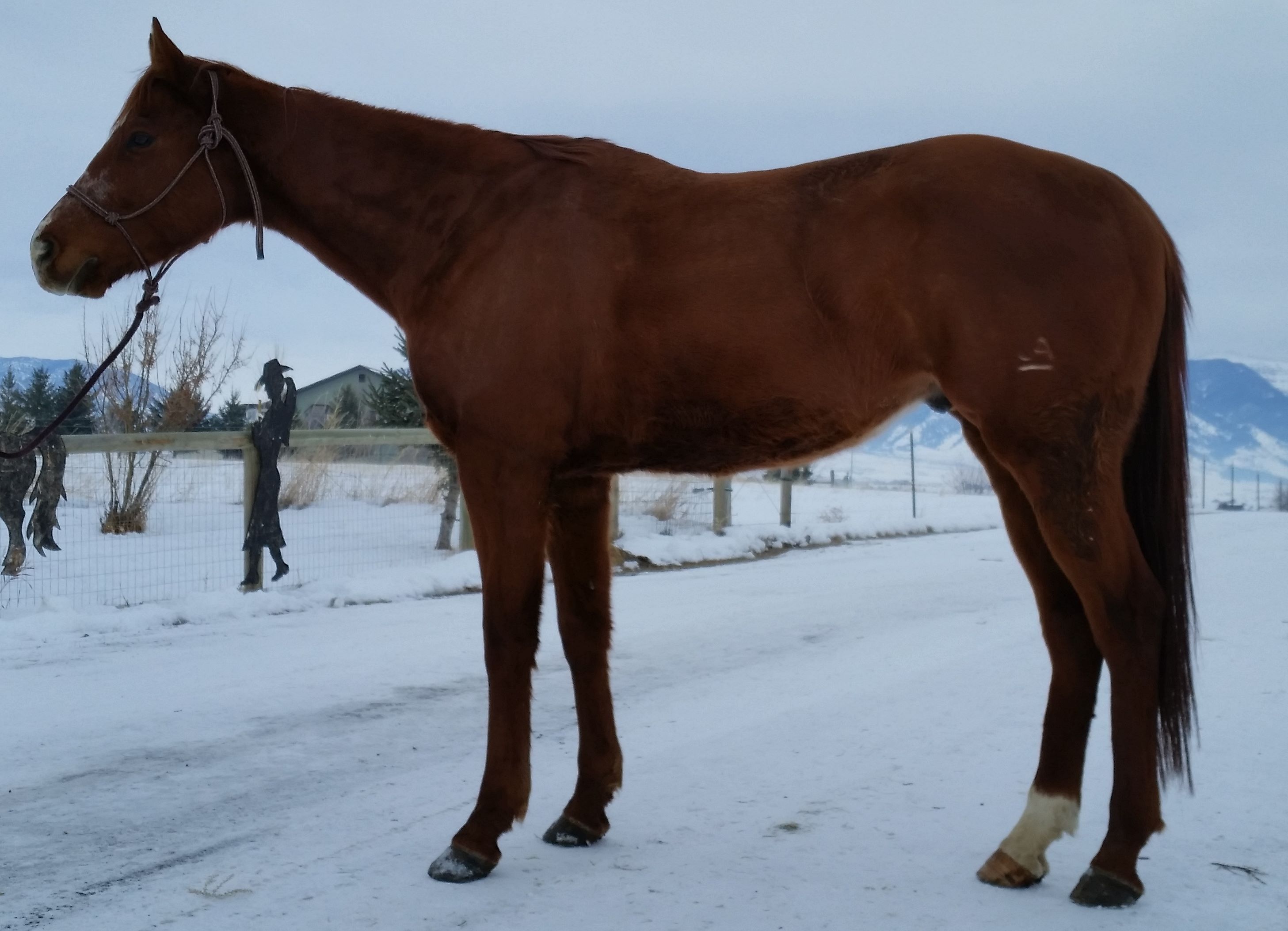 Johnny Ringo is a 5 year old TB. He is super gentle and really starting to get
broke. Lopes both ways and bridles up really nice. He has been used to start
colts with by sacking them out the flag and roping their feet. He is now
started on the barrels and really starting to show some talent. Johnny went
to Las Vegas this last December and was used to exercise all the ruff stock
and brought all the stock the Thomas and Mac and back. We will start picking
up bucking horses on him and hauling him to barrel jackpots. He is super athletic
and has a lot of speed. Johnny is a grandson of Seattle Slew and a great grandson
of Secretariat. He should have a lot of speed to run up on a cow. We feel he make
an awesome ranch horse because he can cover some country. He is a super sweet
guy our daughters can crawl all around him and he will not even budge. He has
been used at the sale yard sorting and penning back cattle and also has been hauled
to ropings to flag off of. If your looking for a really nice horse/project to go on with
he is your guy. He is ready to move on and get more miles and get solid.










---

Big Little One
Mr Kilgore
Nathelle
Zana Roan
El Rey H
Roan Rey
Grey Winnie Waggoner
Master Rosebud
Smokeys Fool
Valentine Lover
Valentine Rosebud
Miss Silent Signal
Zana Roan
Miss Double Zanta
Zanta Red




Colonel is a 15 year old chestnut gelding that is big and stout. He is around 16 hands and all of 1500lbs. He is
a super nice ranch horse and can head and heel on him too. He is not for a beginner because he is pretty watchy.
He is a horse that could go all day and drag anything to the trailer. If you are ranch cowboy looking for a big
stout gelding that can go all day and rope anything from a calf to a big bull he is your guy. He has been used at
the sale yard sorting and penning back cattle and we have taken him to ropings and flagged off of him too.


---


Contact me if you don't see anything that we have in our herd. We sell outside horses too and know of a lot of horses for sale all the time :) Thanks

Email me what you are looking for jobethaskin_6998@hotmail.com or Facebook.