Horses for Sale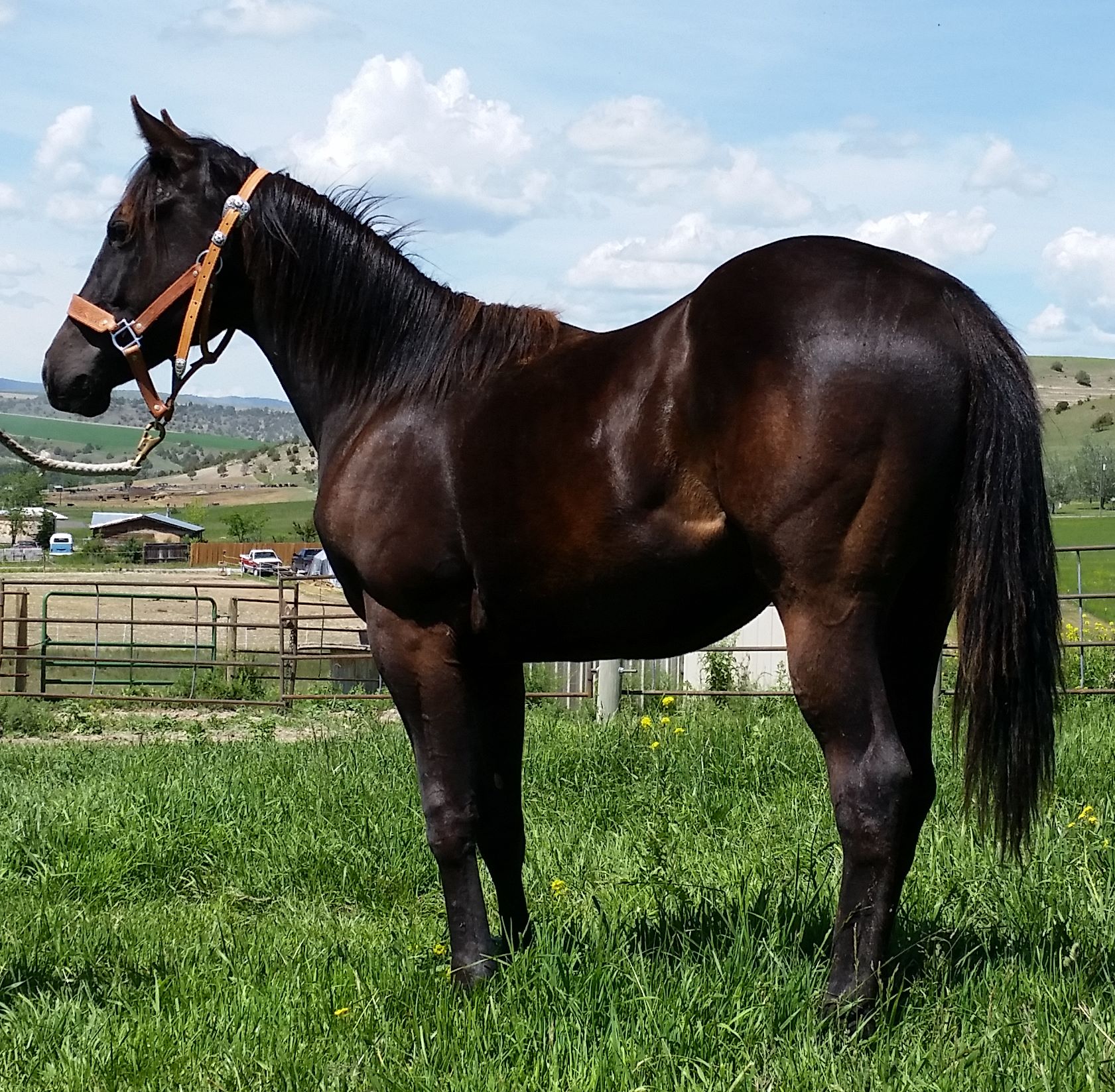 Streakin La Jolla
Mr Jess Perry
Scoopie Fein
Midnight Corona
First Down Dash
Corona Cash
Corona Chick
Lilsmashedoncorona
Its Royal Time
Royal Time Dancer
Dancing Van Gee
Queen of Smashed
Prince Smashed
Smashed Polecat
Reds Polecat


Calamity Jane is a black yearling filly. She is super sweet. The first time we
ever caught her and had our hands on her we trimmed her feet. She stood
there like an old saddle horse that has been shod for years. She is our pick
of the herd this year. Awesome filly and would make a really nice performance
horse and asset to your herd. Don't let her pass you by. She is eligible for the
Three Can Tango Futurity Sidepot, MG Barrel Race Stallion Incentive, and many
more. She has been started and ready for her new owners. We have a couple
rides on her, she has been saddled, and all of her feet roped. She has shown
no signs of hump or buck!!! We have full brother to her that is in the roping
arena and showing lots of talent and started picking bucking horses up on him
this summer. This filly is showing just as much talent and athletic ability. You will
fall in love with this sweet sweet girl.







---



We will have a few weanlings for sale this fall. One is a full sister to the filly above and the other is a stud colt. We will get information and pictures of these colts once they are weaned and ready for sale.




We will also have a broodmare for sale once colt is weaned off of her this fall. You can see her on our broodmare page. She is the grey mare!!!! More information to come :)


---

Contact me if you don't see anything that we have in our herd. We sell outside horses too and know of a lot of horses for sale all the time :) Thanks

Email me what you are looking for jobethaskin_6998@hotmail.com or Facebook.