Horses For Sale!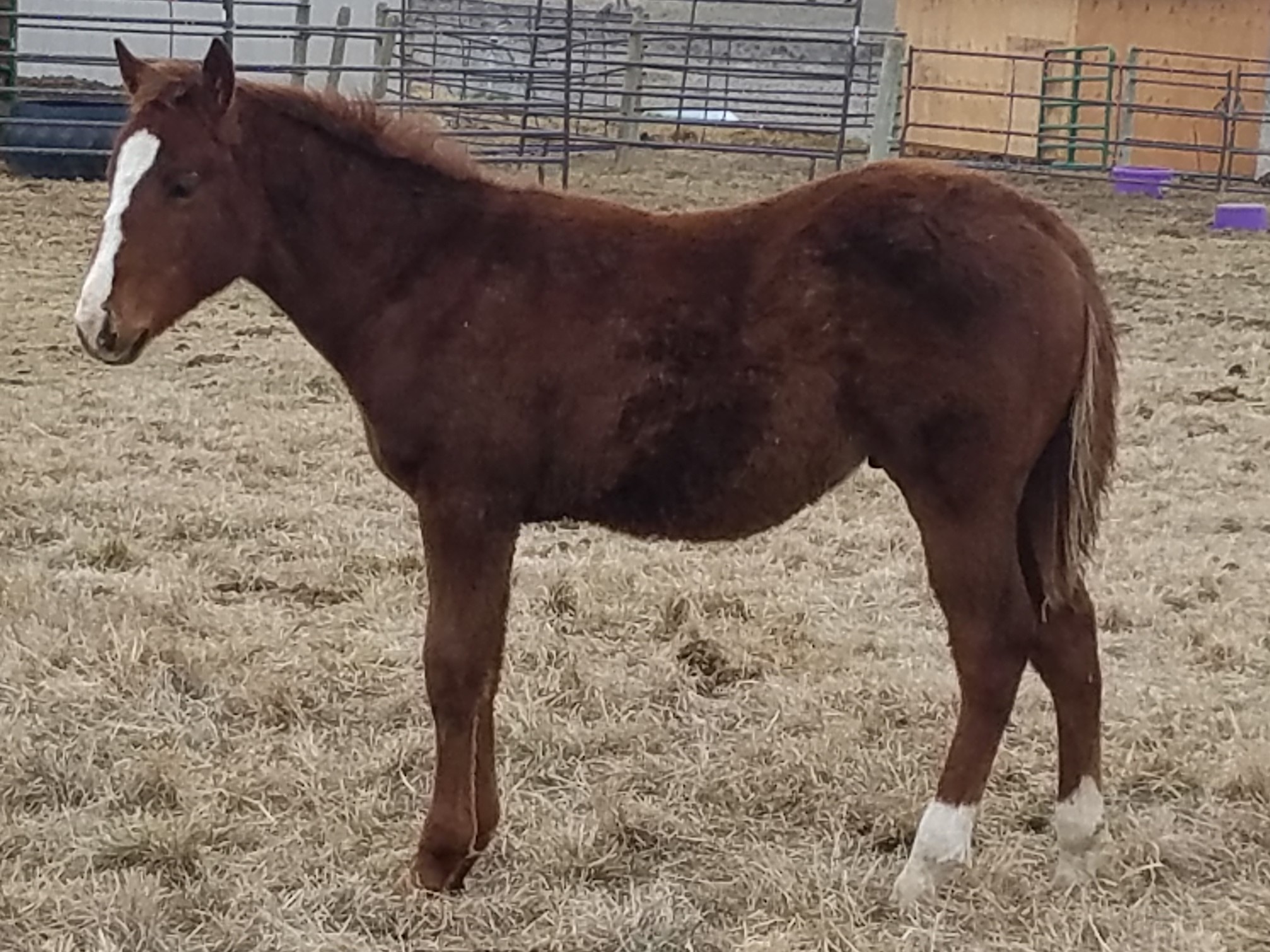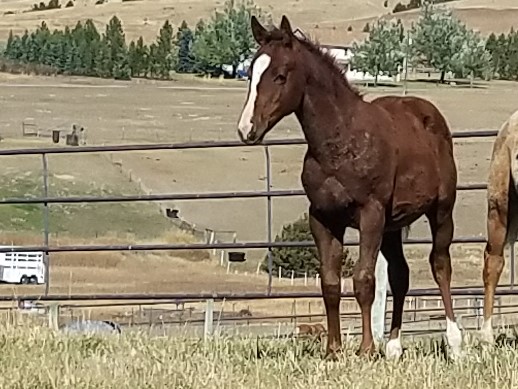 Raise Your Glass
Special Effort
Go Effortlessly
Special Eyes Too
Mr Eye Opener
All Your Eyes On Me
Azustreak
Fireinmyeyes
Fire Water Flit
En Flano
Whichwitch S Witch
Twist N Fire 066
Mr Col Question (Colonel Freckles)
Miss Freckles Brown
Winning Chant



Archy is a yearling chestnut stud colt. He is super cute and got a really kind eye! He is showing lots of speed
and athletic ability when running around the pasture. He is a prospect to look at and don't miss out on him
because he is the real deal, JUST LOOK at his pedigree!

Sire side: Special effort won the 1981 All American Futurity and was inducted into the AQHA Hall of Fame in
2008. He is the #10 All-time leading sire of money earners and is an earner of $1,291,950. Mr Eye Operner
is a world record setter and winnings of $202,978. In 2001 he was the #1 Leading sire in the Nation having
2 All American Futurity Finalists.

Dam side: Twist is by En Flano who is a full brother to Alive N Fire (who is Brittan Pozzi's horse name Duke that
is an NFR qualifier and world champion). En Flano is by the great Fire Water Flit. Fire Water Flit is a legend in the
barrel horse industry as a performer and a sire. His progeny have earned more than 5 million, 3 NFR qualifers, and
2-AQHA Horses of the year. Colonel Freckles is legendary also! He won the 1976 NCHA Futurity and it was considered
the toughest futurity in the history of the event. Colonel Freckles offspring have earned over $4.5 million in cutting
and he is also the #1 leading grandsire of reined cowhorse money earners!




---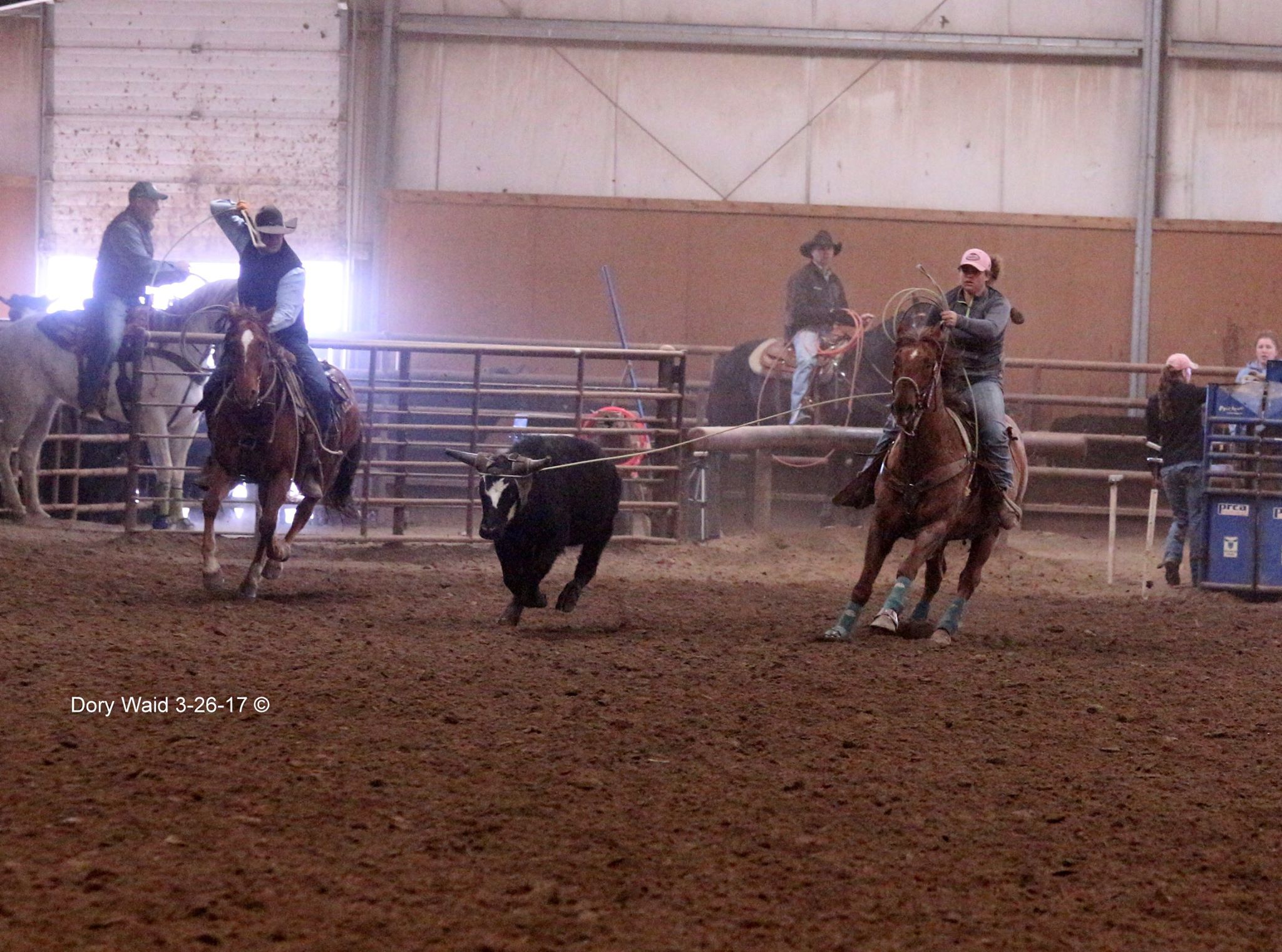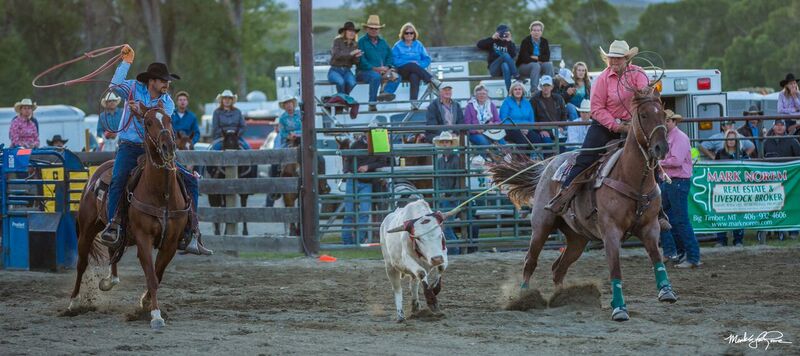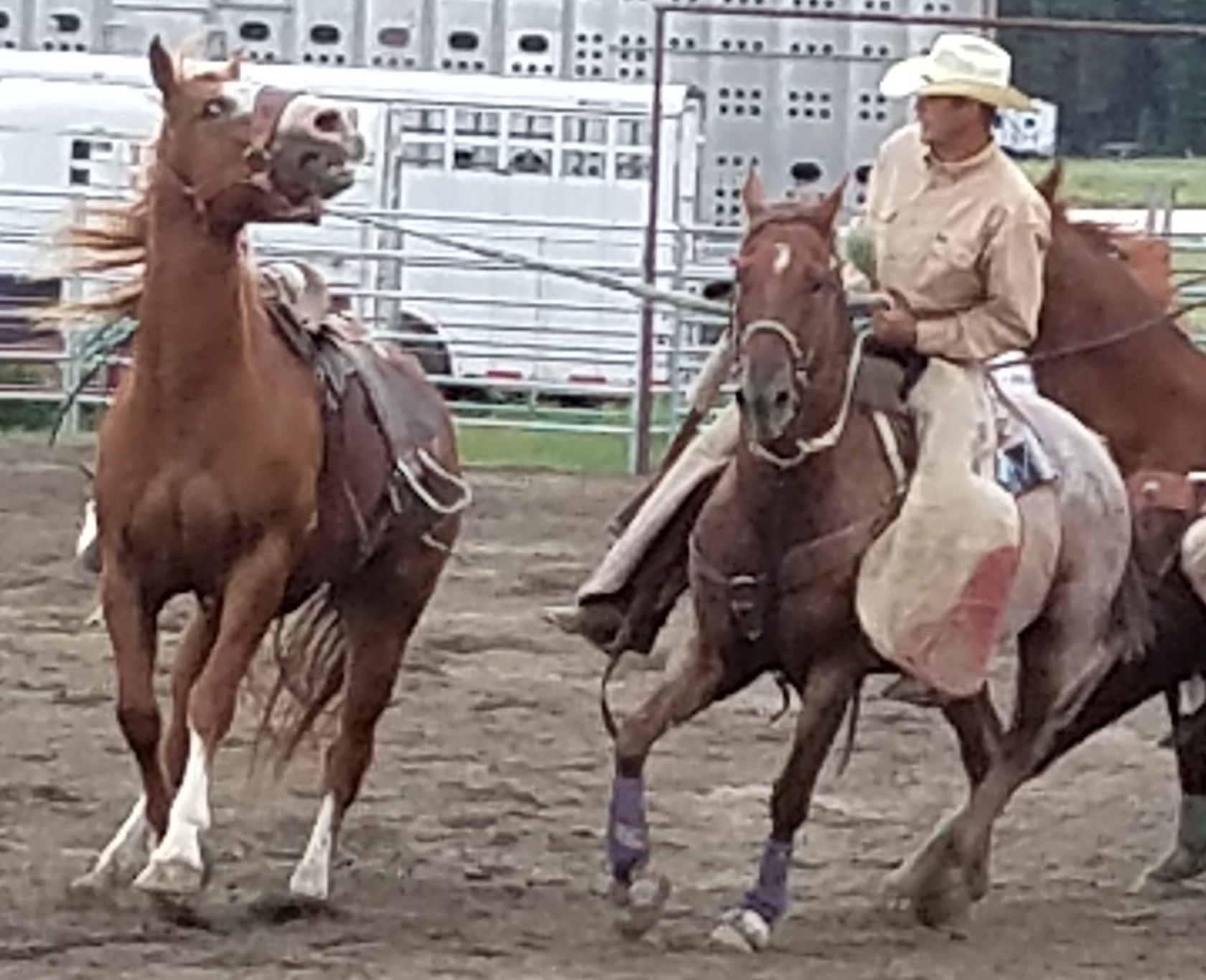 Moon Deck
Top Moon
Rica Bar
Moons Star Trek
Three Chicks
Three Chick Rose
Barred Rose
Bar Bell Moon
Lassie's Top Moon
Go Go Bar Nine
Bar Nine Tracie
Bar Bell Betty
Blue Rooster Bell
Altar Kory Bell
Kory Happy Bell


Bar Bell Moon (aka Rooster) is my main Head horse! He is 16 years old and solid as they come! Rooster is our go to horse for everything. You can head, heel, pick up, ranch, and breakaway rope on him. He scores solid, runs flat and hard. He is Luke's #1 pick up horse too and Rooster loves every minute of it too! We use him for everything from ranch horse to rodeo!!!! He has been to rodeos to jackpots to pasture ropings. He was even my good ranch rodeo horse this year too. Any level of roper can ride this horse from pro to beginner and will switch back and forward too. You could go rope one and be 4 and then throw the kid on right after and he will run up on the hip and baby sit the roper! He is the real deal. If your looking for that solid horse that has been there and done that Rooster is your guy! Good to catch, shoe, handle, and be around. Rooster has not had the wheels hauled out from under him either. Rooster had a lot of years and miles left in him. He is a cool horse and a lot of fun to rope off of! Come try him and see if he fits you!


Working on Current Videos! He is consigned in the BLS February 24th!!! Hip #315!!!









---


Jet Fuel
Oklahoma Fuel
Yellow Hankie
Fuel on Credit
Bugged Credit Card
Lucky Sissy Bug
Botta Bars
Fuel Peppin Doc
CD Olena (Doc OLena)
CD O Cody
Hickorys Leo Girl
Dual Peppin Doc
Dual Pep
Delilah Dually
Doctors Sandy Doll





Pepsi is 6 year old chestnut gelding. He has been cowboyed on and doctored lots of cattle from cows to bulls to calves in the pasture. He is gentle as can be and never has offered to buck with us. He went to Las Vegas this last year to sort and exercise all the rough stock for the NFR all 10 rounds. He is Luke's go to horse when we needs something done from starting to a colt or doctoring a cow. Luke started heeling on him this winter and is being hauled to the jackpots to get seasoned and solid! We will be taking him to brandings this spring once they start up and will be Luke's good ranch rodeo horse till he sells. He is easy to catch, handle, trim, shoe and gets along with everything we have put him with. He is a cool cat and so fun to ride.


Working on current videos and pictures!






---



JD is a grade 6 year old red roan gelding.. This horse is big and stout!!!! He is 16 hands and weighs all of 1200lbs. He is from the Leachman breeding over in Billings, MT. JD is a big gentle giant and has been since the day he was born. He has never offered to buck or hump up. He is easy to catch, handle, trim and shoe. We have been riding him at home getting him broke and ready to go calf and doctor cattle this winter. We will be hauling in to branding this spring too.. We plan to start heading on him this spring when the snow clears. We feel he will excel in that event. He has the temperament and disposition to be a horse that the whole family can go ride and enjoy.




Working on getting current videos and pictures!











---
Contact us if you don't see anything that we have in our herd. We sell outside horses too and know of a lot of horses for sale all the time :) Thanks
Email me what you are looking for
[email protected]
or Facebook.